Pet Dentistry in Johns Creek, GA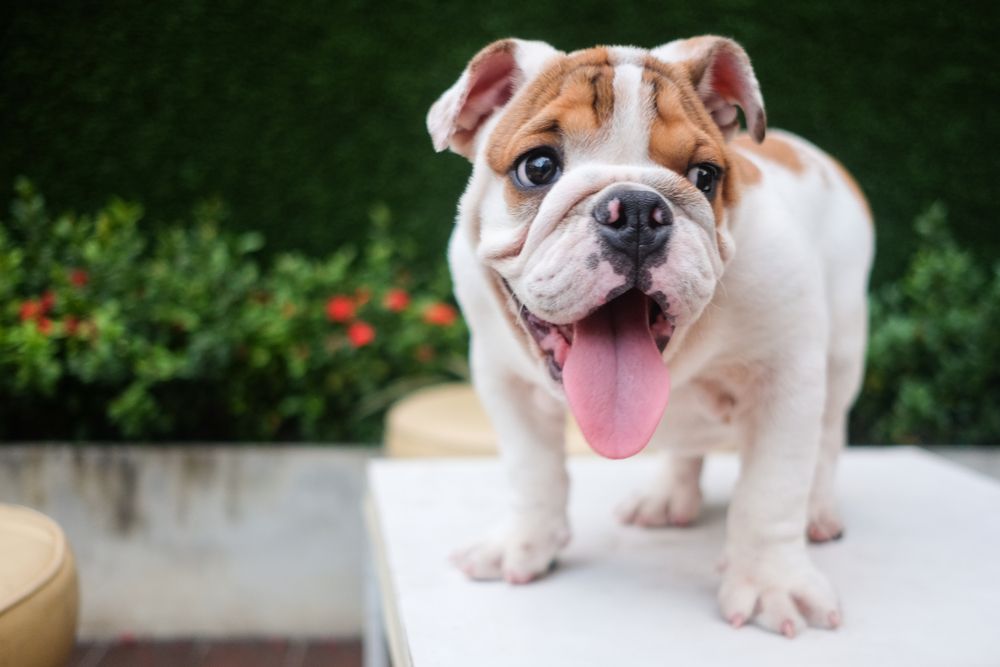 Do you give a lot of thought to your pet's teeth? If the answer is no, you are not alone. While we appreciate that we have a lot of different responsibilities when we become pet parents, their teeth are something that many of us inadvertently overlook. Nevertheless, your pet's dental health is just as important as your own and not taking positive steps to take care of their teeth can have serious consequences for their health and wellbeing.
Periodontal disease is the most common dental problem affecting our animals. Like the human version of the condition, it is characterized by inflammation of the gum tissue, infection and eventually tooth loss. Periodontal disease has also been linked to numerous health conditions including diabetes and liver/kidney disorders. Other dental problems that can affect our pets include decay, tooth impaction, bad breath, dental pain, retained teeth, stomatitis and feline tooth resorption.
Although there are things that you can and should be doing at home to maintain your pet's dental health, you also need the support of a professional. We are pleased to be able to offer a comprehensive pet dentistry service at our animal hospital in Johns Creek, CA.


A premier pet dentistry service in Johns Creek, CA
Pet dentistry refers to a series of different services and treatments that all relate to your pet's oral health. These are carried out with the intention of preserving your animal's teeth and dental health for as long as possible. Some of the services that we can provide include the following…
Regular dental wellness appointments
Regular dental wellness appointments are just like your own oral check-ups with your dentist – an opportunity for us to assess the health and condition of your pet's teeth so that we can spot any developing problems early and before they can cause significant damage to her teeth, mouth and overall wellbeing.
Regular dental wellness appointments are usually carried out annually under a general anesthetic. This gives our teeth the time and access to your pet's teeth to carry out a truly comprehensive assessment. It also prevents your pet from becoming stressed during the appointment. If there are any issues identified, it may be that we can treat them at this time, eliminating the need to go under anesthetic again in the near future.
Professional dental cleans
These are usually carried out at the same time as your pet's regular wellness appointment, while she is under the effects of the general anesthetic. While it is recommended that you brush your pet's teeth at home, only a professional-grade clean with uncompromised access to your pet's teeth can produce a completely thoroughly clean. Professional cleans just once or twice a year alongside a regular cleaning routine at home can reduce the risk of your pet developing periodontal disease.
Diagnostic testing
If you or we suspect that there may be a problem with your pet's teeth, we may recommend diagnostic imaging. This involves x-rays and potentially CT scans to determine what it is happening with your pet's teeth beyond what the naked eye can see and can be instrumental in detecting dental or oral health issues.
Other pet dentistry services
Our full list of pet dentistry services is extensive. Some of those which we can offer in addition to those listed above include:
- Cavity fillings
- Dental extractions
- Orthodontics
- Oral-facial surgery
- Periodontal surgery
- Restoration of damaged teeth
- Treatment for feline resorption
- Treatment for stomatitis

Is the use of general anesthetic in pet dentistry safe?
Understandably, many owners have some concerns about the use of general anesthetic in veterinary procedures, including pet dentistry. However, experts agree that although there are some risks associated with the use of general anesthetic, these are far outweighed by the benefits of proper, professional pet dental care.
If you would like to learn more about any of the pet dentistry services listed here, or if you would like to book an appointment for your pet, please don't hesitate to contact our offices in Johns Creek, GA where our experienced and reassuring veterinary team would be happy to help.