Pet Boarding vs. Pet Sitting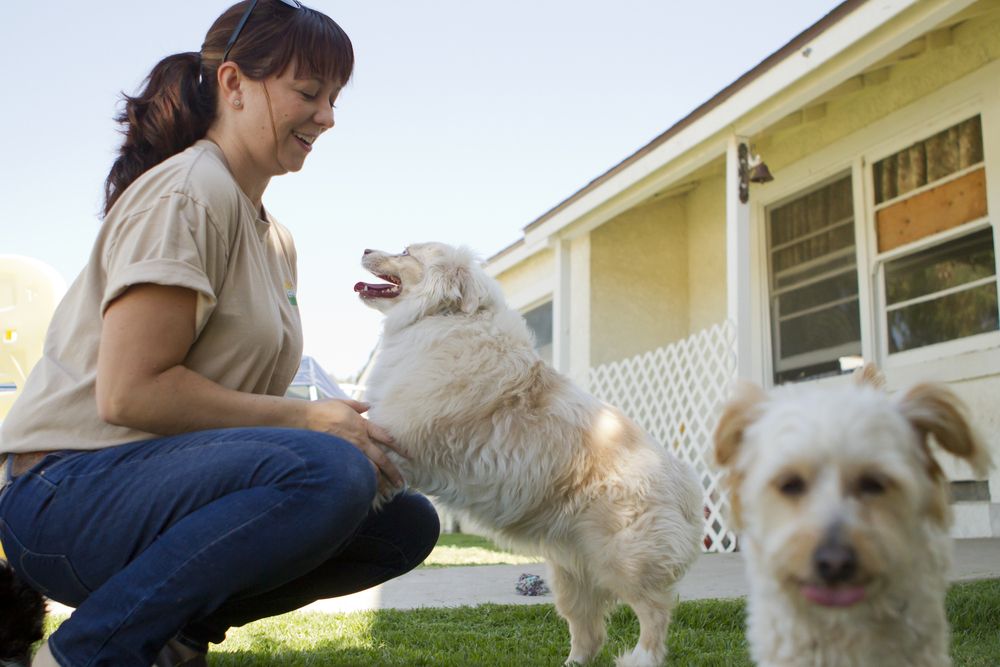 When you choose to become a pet parent, you do so with the understanding that your pet is going to live with you permanently. Nevertheless, there are situations and occasions that arise in day to day life whereby you may need to leave your beloved animal for a few days or more. Perhaps you need to go away with work, or you are heading off on vacation. Whatever the reason, as a caring and conscientious pet parent, you will undoubtedly want to ensure that you leave your furry, scaly or feathered family member in the safest possible hands.
While some people have a friend or family member that can step up to caring for their pet, others may need the services of a trained professional. Pet boarding and sitting are the two primary solutions for owners who are in need of a substitute parent for their precious companion.


What is Pet Boarding?
Pet boarding is the name given to a service that provides temporary short-term accommodation for domestic animals. In the United States there are more than 8.500 dog-friendly boarding kennels, and there are also plenty of options for other animals including cats and those slightly more unusual pets.
If you are considering pet boarding, then by far the most important thing to do is to shortlist and then visit the facilities, rather than just choosing the one that is closest or cheapest. You won't be able to relax while you are away if you are even remotely concerned about the welfare of your pet, so it is essential that you choose a boarding service where you feel your animal will get the love and care she deserves.
When you tour the facilities, there are a number of different things that you should be looking for. These include:
- The living and sleeping areas for your pet
- How much space there is for exercise (if appropriate)
- What contact your pet will have with others, if any
- How clean the premises are
- What their protocol is if your pet needs medical attention while you are away
You should also check out any reviews of the boarding service and ask any local friends with pets if they have used them and would make a recommendation.


What is Pet Sitting?
Pet sitting is a popular alternative for those owners who feel that boarding may not be the best solution for their pet. A pet sitter is someone who comes to stay in your home while you are away and takes over the role of your animal's primary carer.
The main benefit of choosing pet sitting over boarding is that your pet gets to remain in their own home, an environment which they are familiar and comfortable with. This can be especially beneficial for animals who are particularly anxious, or who suffer from ill health and may find the boarding environment too stressful to handle. By employing a pet sitter, you can get them to adhere to your pet's usual routine much more closely and be certain that your animal will get plenty of one on one attention. You can also ensure that if a medical emergency arises, your pet sitter can take your beloved creature to your usual veterinarian.
Obviously, the main thing to consider is that you will need to have someone come and stay in your home while you away, something which doesn't work for everyone.


Which is Right for My Pet?
Whether pet boarding or pet sitting is right for your pet really depends on how well your furry, scaly or feathered animal can deal with your temporary absence. Use our guidelines above to help make your decision, but if you need further advice, don't be afraid to contact us and consult with our veterinarian.